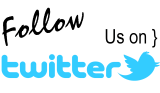 Haiti – News : Zapping…



Haiti – COVID-19 : Haiti Special Report #453



Haiti – Qatar 2022 : End of the dream… the Grenadiers eliminated (Video)



Haiti – Economy : USAID will help 11,000 MSMEs become profitable



Haiti – FLASH : The Péligre plant endangered by attacks




iciHaiti – NOTICE : Competition of excellence, registration extended



iciHaiti – Contraband : More than 151,000 packets of cigarettes seized from Haiti



iciHaiti – Covid-19 : Health situation in prison centers



iciHaiti – Weekly road report : Decrease in accidents and victims



iciHaiti – Obituary : Death of Colonel Baker Bastien (FAd'H)




iciHaiti – Contraband : More than 151,000 packets of cigarettes seized from Haiti
16/06/2021 10:23:05
Following intelligence operations, members of the Specialized Land Border Security Corps (CESFRONT) intercepted two suspicious box trucks which had just entered Dominican territory via the Dajabón border bridge. The two trucks were taken to the Beller fortress to be requisitioned, in the presence of the public prosecutor, members of the National Directorate of Drug Control (DNCD) and other State intelligence services accompanied by a canine unit.
During the search of the first van registered Z507521 driven by Freddy Caraballo were discovered in a fitted cache 124 boxes of cigarettes while in the other white van without registration driven by a Haitian national identified as Kelin Joseph, 178 other hidden boxes were discovered, for a total of 302 cartons (151,000 cigarette packs) of Capital, Haisaimer and Gold City brands.
The trucks and contraband goods were seized and the two drivers were arrested and handed over to the Public Prosecutor's Office represented by Judge Luz Mercedes Peña, Deputy Prosecutor of the Province of Dajabón for judicial proceedings.
See also :

https://www.icihaiti.com/en/news-33227-icihaiti-contraband-3-million-cigarettes-seized-from-haiti.html

https://www.icihaiti.com/en/news-32386-icihaiti-dr-large-seizure-of-contraband-cigarettes-from-haiti.html

https://www.icihaiti.com/en/news-31976-icihaiti-dr-seizure-of-11-000-packets-of-contraband-cigarettes.html

https://www.icihaiti.com/en/news-31000-icihaiti-contraband-the-dominican-army-seizes-126-000-packets-of-cigarettes-from-haiti.html

https://www.icihaiti.com/en/news-30221-icihaiti-dr-seizure-of-more-than-300-000-packets-of-contraband-cigarettes-from-haiti.html

https://www.icihaiti.com/en/news-28687-icihaiti-dr-millions-of-contraband-cigarettes-seized.html

https://www.haitilibre.com/en/news-28581-haiti-dr-seizure-of-more-than-100-000-packets-of-contraband-cigarettes-from-haiti.html

https://www.icihaiti.com/en/news-27702-icihaiti-dr-seizure-of-17-000-packets-of-contraband-cigarettes-from-haiti.html

https://www.haitilibre.com/en/news-27504-haiti-dr-3-million-contraband-cigarettes-from-haiti-seized-at-sea.html

https://www.icihaiti.com/en/news-21464-icihaiti-dr-seizure-of-smuggled-haitian-cigarettes.html
SL/ iciHaiti