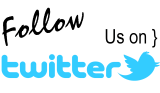 Haiti – News : Zapping…



Haiti – COVID-19 : Haiti Special Report #417



iciHaiti – Road report : 38 accidents at least 132 victims



Haiti – Environment : The hurricane season (2021) will be more active than normal



Haiti – CHFP 2021 : Results 5th day and ranking




iciHaiti – Culture : The Costume of Miss Haiti unveiled



iciHaiti – Promise : Towards the inauguration of the Saint-Raphaël power plant



iciHaiti – Health : Review of the National Ambulance Center (APRIL 2021)



iciHaiti – Cinema : 6th Haitian International Film Festival, application accepted



iciHaiti – Savane Diane : The Stevia Agro Industrie project could generate more than 20,000 direct jobs




iciHaiti – Promise : Towards the inauguration of the Saint-Raphaël power plant
11/05/2021 09:45:11
In order to keep his campaign promise, to electrify the 151 communes of the country, President Jovenel Moïse, accompanied by several members of the Government including Ministers Patrix Sévère (Agriculture) and Gonzague Day (Interior) visited, very late in the night of Saturday May 8, 2021, the Saint-Raphaël power plant.
Designed to provide 7.2 megawatts, this plant should be operational in the coming days. The technicians carry out the final adjustments before the inauguration of this infrastructure which is to serve Saint-Raphaël and several neighboring communes.
"[…] I am happy to see that the works are nearing completion so that the Saint-Raphaël residents can finally benefit from 24-hour power," said the Head of State.
See also :

https://www.haitilibre.com/en/news-32794-haiti-edh-mw-rain-on-haiti.html

https://www.haitilibre.com/en/news-33600-haiti-technology-solar-micro-grids-huge-potential-for-rural-areas.html

https://www.icihaiti.com/en/news-33567-icihaiti-valliere-jovenel-moise-inaugurates-the-valliere-micro-solar-power-plant.html

https://www.haitilibre.com/en/news-33563-haiti-technology-a-french-firm-will-design-install-and-operate-12-mw-of-solar-energy-in-caracol.html

https://www.haitilibre.com/en/news-33143-haiti-energy-towards-the-installation-of-70-000-prepaid-meters.html

https://www.haitilibre.com/en/news-31933-haiti-world-bank-donation-of-several-millions-for-renewable-energy-in-haiti.html

https://www.haitilibre.com/en/news-20799-haiti-notice-request-for-proposals-for-power-generation-systems-for-microgrids.html

https://www.haitilibre.com/en/news-22359-haiti-technology-solar-energy-continues-to-expand-to-nan-sevre.html

https://www.haitilibre.com/en/news-14095-haiti-technology-first-solar-powered-microgrid.html

https://www.haitilibre.com/en/news-14065-haiti-economy-towards-pre-pay-microgrids.html
IH/ iciHaiti